The past decade has been one of the best times for Indian business with the rise of many Unicorns. What is a 'Unicorn'? Unicorns are businesses that have reached or exceeded a valuation of $1 billion or more. From creating thousands of jobs to creating massive value in the industries, these Unicorns are changing the map of business not just in India but all over the world. But why this sudden rise?
Reasons for Unicorn Emergence
Most of India's Unicorns were added in 2020 and 2021. And these are the years, COVID-elated lockdowns have wreaked havoc on many industries. There have been some key factors that have worked in favour of the companies. Here are those factors:
Shift from B2C to B2B – Up until 2018, start-ups were focussing on B2C but only 4 of these businesses went on to become unicorns. But since 2019, 41 B2B focussed businesses have attained unicorn status. These unicorns focus on small and mid-level businesses.
Focus on Rural India – Many of these businesses are looking to cater rural businesses by focusing on businesses in tier-II and tier-III cities, where they have to contend with unstable marketplaces, monopolistic distributors, and lack of technology.
Emergence of Technologies – Many of the unicorns are being driven by technologies like IoT, DevOps, analytics, blockchain, artificial intelligence, and machine learning. These technologies are driving businesses, not just in India, but all over the world.
Success in New Sectors – Many unicorns are succeeding in new sectors that weren't primary focal points of businesses and investors. These emerging sectors are fintech, ed-tech, marketplace, SaaS, NBFC, and B2B.
Ease of Business – Let's not discount the Government's efforts of improving ease of business in the country. From 142nd in 2014 to 63rd in 2020, India has made a huge leap in increasing the ease of business in the country.
Many unicorns are succeeding because of the reasons given above. Let's take a look at those unicorns.
BYJU'S
One of the hottest industries in the country is education ed-tech (education technology), and the biggest player in the industry is BYJU'S. Started by engineer turned teacher turned entrepreneur, Byju Raveendran, BYJU'S is the best learning app in the country. Launched in 2015, BYJU today is valued at a staggering $18 billion. But how did this company come to be? Here's the journey of Byju Raveendran.
With both parents working as teachers, teaching was in the blood of Byju Raveendran. He finished his engineering and landed a high-paying job. He found his teaching prowess after some friends sought his help clearing the CAT exam. He also attempted the exam and scored a 100 percentile without any effort. Now his path was clear. Byju quit his job and started teaching MBA aspirants. Since then, he has gone from teaching on his building's terrace to teaching through the BYJU app.
The app now has 6.5 million paid users and more than 100 million registered users. BYJU'S has seen exponential growth during the lockdown phases and has helped many students with their education.
CoinDCX
Cryptocurrency is the future of finance. It is one of the best markets to invest in right now. And giving this opportunity to everyone to invest at the touch of a button is CoinDCX, the country's first cryptocurrency exchange. Recently, the company became a Unicorn securing a $90 million investment at a valuation of $1.1 billion.
CoinDCX is the brainchild of IIT Bombay graduates, Neeraj Khandelwal and Sumit Gupta. Both became friends in 2007 when they met while preparing for IIT. After finishing IIT, both had chosen different paths but learned a lot in their jobs. After cryptocurrency took off in 2014, Neeraj and Sumit got together to close key market gaps in crypto trading and developed a decentralized crypto trade platform. CoinDCX today has a rapidly growing user base of more than 4 million registered users, and it is expected to be one of the biggest crypto trade platforms in the world.
Cred 
One of the latest entrants into the Unicorn Club is fintech trailblazer Cred. The company recently achieved this status after raising $215 million at a strong valuation of $2.2 billion. This is a massive jump as just a couple of months ago, the company had gained a value of $806 million value.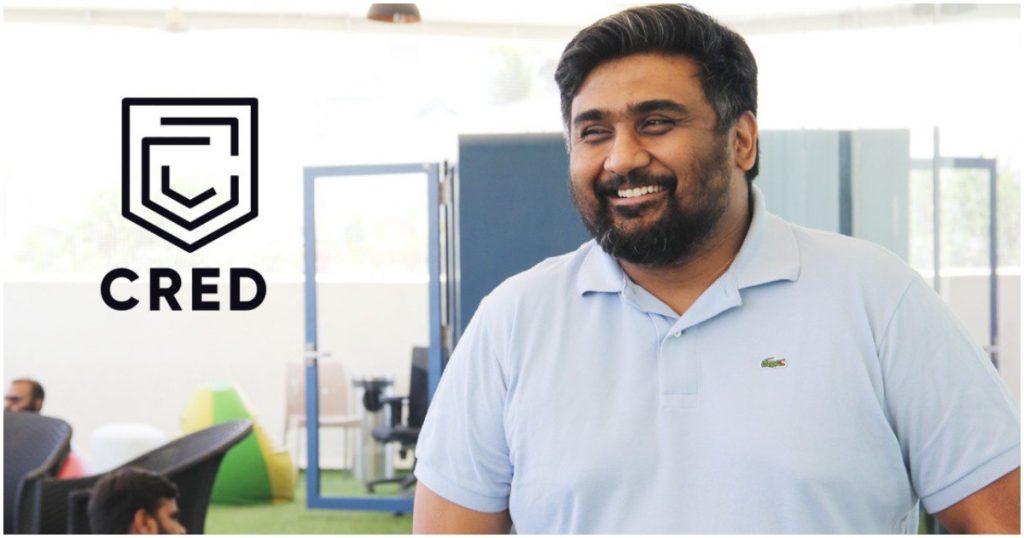 The man behind Cred, Kunal Shah, is no stranger to financial success. He is the creator of FreeCharge. He found his next billion-dollar idea after many research tours in developed nations. Here, he realised that India lacked a system that rewarded credit trustworthiness. Thus, Cred was born. Today, the company has 5.9 million premium users who have an impressive credit score of more than 830.
Urban Company 
Necessity is the mother of all inventions. Getting expert services like plumbing, electrical, cleaning, etc. used to be quite a headache. But ever since November 2014, this problem has become a thing of the past. Urban Company (formerly Urban Clap) is a platform that connects thousands of professionals like plumbers, electricians, beauticians, carpenters, masseurs, etc. with people in need of such home services. This simple yet brilliant idea has helped Urban Company reach a value of $2.1 billion.
Urban Company was founded by IIT Kanpur graduate engineers, Abhiraj Bhal, and Varun Khaitan, and Twitter Engineer, Raghav Chandra. They all three had a deep desire to be entrepreneurs, and even faced failures. Raghav Chandra's ride app for auto-rickshaws failed, and Abhiraj Bhal and Varun Khaitan's app Cinemabox also failed. But they continued to strive, and put their education and experience to use to come up with Urban Company. Their story of perseverance is truly inspirational.
Meesho
Social commerce is the next big thing that will dominate the market. Today's main buyers are millennials and they all like to have a story and a social cause to the products they buy. No wonder Meesho, India's foremost social commerce start-up, has reached a staggering value of $4.9 billion. Meesho is firmly on track to achieve its goal of a better India.
This amazing company was started by IIT-Delhi graduates,Sanjeev Barnwal and Vidit Aatrey. They both had a common goal to empower women and give them financial independence. That's why they made a platform that brings together small businesses, resellers, and customers. Meesho is making a huge difference being the perfect examples of how a social mission and profitability can go hand-in-hand.
Zetwerk 
Indian companies are making huge strides in finding technological solutions to manufacturing and sales problems. Take the example of Zetwerk. This is a B2B marketplace that connects Engineering Procurement Construction (EPC) and Original Equipment Manufacturers (OEMs) with manufacturing enterprises and small manufacturing businesses. Launched just 4 years ago, Zetwerk is now worth $1.33 billion.
Amit Acharya, the founder of Zetwerk, has one of the most interesting stories. He is an IIT Madras graduate and even went on to get an MBA from the prestigious University of California. He left his cushy job to become an entrepreneur, and teamed up with fellow IITans, Rahul Sharma, Srinath Ramakkrusnan, and Vishal Chaudary, to start Zetwerk to help companies manage supply chains. Today, this company has global aspirations and the financial backing to do it.
Mindtickle
To say that AI is the future would be wrong as it has already become the present. People don't even realise how deep AI has penetrated our everyday lives. Leveraging this technology for better sales, product knowledge, and competition awareness is Pune and San Francisco-based Mindtickle. The company recently gained Unicorn status after getting a valuation of $1.2 billion.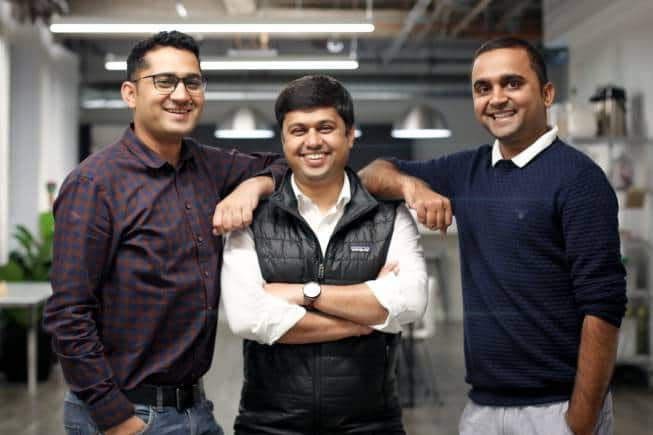 Started in 2011, Mintickle came to being through the joint efforts of Deepak Diwakar, Krishna Depura, Mohit Garg, and Nishant Mungali. The plan for them was simple – create a solution that increases sales readiness and empowers managers to be better managers through the use of technology. Mindtickle has helped many companies get to the next level.
The last decade has been one of the best decades with many companies entering the elite Unicorn club. With so many of them belonging to elite schools and colleges in India like IITs and IIMs, it just shows the importance of good education. Luckily, many students are showing an inclination towards higher studies and we can hope to see more unicorn start-ups in the next few decades.
By –
Gurshan Singh
Content Manager,
Communications and Alumni Relations Department
Jagran Lakecity University, Bhopal