Bhopal is a city like no other! Of course, you may know the city as the capital of Madhya Pradesh and the city of lakes, but there is so much more to Bhopal that makes it one of the most developed, vibrant and amazing cities in central India.
Here is a unique perspective on Bhopal that will make you want to live here.
Through the Pages of History 
Bhopal is a city with one of the richest histories in India. The origin of Bhopal comes from the legendary Raja Bhoj. He supposedly settled here in the 11th Century. The name Bhopal comes from Bhojpal. Pal means dam. It's a reference to the dam built by Raja Bhoj.
In the 18th century, Rani Kamlavati gave Bhopal to Dost Mohammad Khan. The 19th-century rulers of Bhopal signed the Anglo-Bhopal treaty to retain power. Though the state was overseen by an agent of the British Governor-General of India, the royal families still ruled as the British recognised their power and importance.
In 1819, the rule of the 'Begums' began. Bhopal saw its first female ruler in the form of Qudsia Begum, popularly known as Gohar Begum. Her daughter Sikander Jahan Begum succeeded her and after her, her daughter Shah Jahan Begum succeeded her. In 1901, her daughter, Kaikhusrau Jahan Begum, also known as Sarkar Amma, succeeded her. She built the first modern municipality, became Aligarh Muslim University's first Vice-Chancellor, and the All-India Conference on Education's first President. With her, ended the legendary rule of the Begums that was one of the most peaceful times in Bhopal.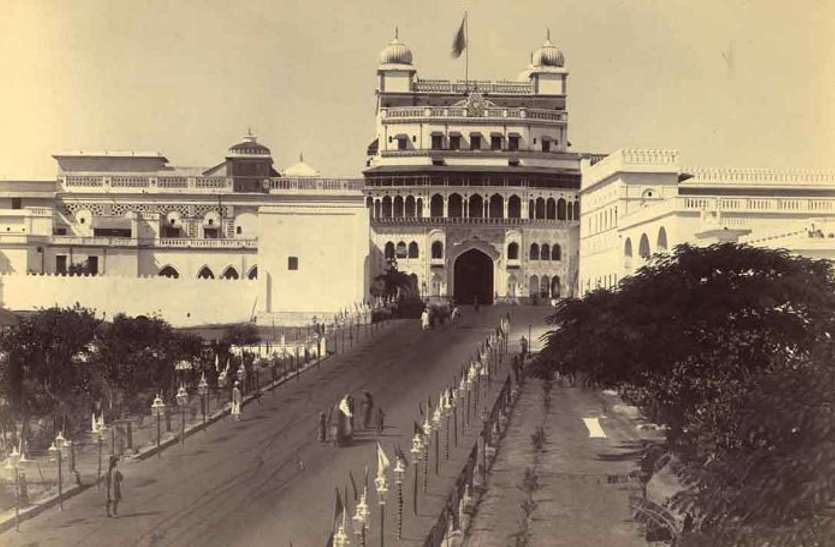 Her son, Nawab Hamidullah Khan, took a historic step and signed the 'Instrument of Accession' and became a part of Independent India. His eldest daughter chose to move to Pakistan and his younger daughter, Begum Sajida succeed him. Though now they were only powerless rulers, they still held a lot of property and the title of the royal family. Mansoor Ali Khan Pataudi, her son, was the last Nawab of Pataudi.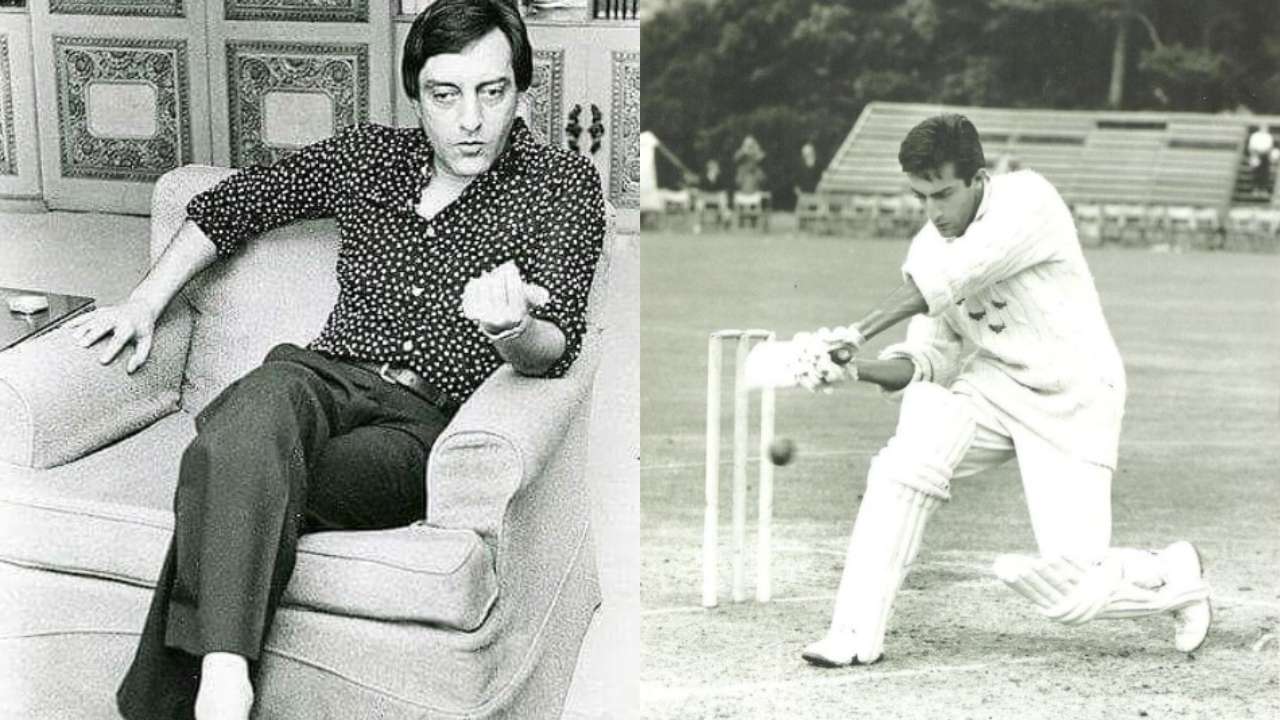 Clean & Green City
In an age where pollution is on a constant rise owing to development and industrialisation, Bhopal is a city that's becoming greener despite all the growth. The city has set plans to continue on the path of greenery showcasing their commitment. Under the 'Smart City' initiative, the city's public transport is slowly switching to electric buses that do not cause any pollution. The central government is helping the city to achieve this through a subsidy of $22.4 million for the buses.
To further reduce pollution, Bhopal also has a Public Bike Sharing (PBS) system that allows people to subscribe to this service and use bicycles available at over 200 docking stations. These bikes have become a huge hit and their popularity has soared over the years. Today, there are more than 500 GPS-tracked cycles being used all over the city. Many other cities had tried this but the system had failed. Only the people of Bhopal have shown their love for a green, pollution-free city.
A Fast-rising Education Hub 
For years now, Indore had been the major education hub in Madhya Pradesh, but this is changing now. For the past few years, Bhopal has overtaken Indore when it comes to colleges registered for centralised admission counselling, indicating that Bhopal is becoming the hub for higher education in Madhya Pradesh. The citizens of Bhopal have always had an inclination towards education, and the increased number of colleges and students is a testament to this fact.
Our very own Jagran Lakecity University having a campus of 232 acres is situated right here at Bhopal. Established in 2013, JLU is turning out to be Central India's Global University in the truest sense. It is not only the most awarded and widely revered University of central India but with its 42+ international collaborations, JLU is leaving a mark globally.
Bhopal also has a strong infrastructure of educational institutes and coaching centres that help students prepare for competitive exams like GATE, IAS, NEET, JEE, and CAT. These exams allow students to pursue careers in fields like engineering, medical, management, and civil services. Such institutes and coaching centres also add to Bhopal's already developing education infrastructure.
Bhopal is also home to a few prestigious private universities that are famed for providing exceptional education in varied fields. These private universities attract students from all over the country making Bhopal home to diverse cultures.
Bhopal: Tourism Paradise of M.P.
One of the biggest reasons why anyone chooses to move and live in another city is the nearby tourist destinations. Yes, tourism now plays a huge role in everyone's life, especially hard-working professionals and students. According to the Creating Liveable Cities – Regional Perspective report, tourism is one factor that makes a city liveable as it also adds to the city's economic growth.
In this matter, Bhopal has been blessed. Bhopal has some of the most stunning tourist destinations in and around the city. They are a mix of natural wonders and man-made brilliance. Here are some places that you just have to see:
Upper Lake

One look at the beauty of the bhojtal lake and you will wonder if it is really man-made. The lake was built by the legendary Raja Bhoj in the 11th century and is the oldest man-made lake in India. Pristine waters, great weather, and nearby Kamla Park make it one of the best places in Bhopal.
Udayagiri Caves

Depicting the stories of Shiva, Parvati, Vishnu, and Lakshmi, the Udayagiri Caves are 5th Century BC caves related to the Gupta Monarchy. These 20 sculpted caves are just a wonder to explore. The walls have many carvings and drawings that tell wonderful stories.
Van Vihar National Park

The Van Vihar National Park is often termed as the lungs of Bhopal. This Park is one of the main reasons why Bhopal is considered a green city. Van Vihar National Park is located close to the Upper Lake. Here, you can observe wild animals like Sambar, Blackbuck, Wild Boar, Blue Bull, and Hyenas. This place is best for a picnic or day's trek.

Van Vihar National Park

Sanchi Stupa 

This place is easily the most famous place in Bhopal. Built in the 3rd Century BC by Ashoka the Great, the Sanchi Stupas are the resting place of some of the mortal remains of Lord Buddha. It's a historical place like no other.

The Sanchi Stupas

Bhimbetka Caves

A UNESCO World Heritage Site, Bhimbetka Caves are believed to be 30,00 years old. The caves have prehistoric cave paintings, rock shelters, and carved caves that are one-of-a-kind in Asia. The Bhimbetka Caves are a heritage site that are a must-visit.

Bhimbetka Caves
These are just some of the places. Bhopal has many other wonderful spots that the people of Bhopal and the rest of India enjoy.
Bhopal: A Transport Capital 
It's quite affordable and convenient for the general public to get around in Bhopal. Despite being a low pollution, green city, the local and state government has ensured the best transport systems are in place.
Airport
The Raja Bhoj Airport is a ultra-modern, well-maintained domestic airport that has connectivity to all the other major airports in India. Almost all the air carriers in the country operate daily flights to Bhopal, so, it is quite easy to get to the city from anywhere in the country. The airport is located just 15 kms away from Bhopal city.
Railway
The railways are probably the best way to get to Bhopal. Bhopal's main station is the first train station in India to get an ISO 9000:2001 certification. Bhopal is an important link for the whole railway system in the country. It's one of the main stops on the Mumbai-Delhi railway line. It is also the central stop for trains heading to Southern state capitals like Hyderabad, Bangalore, and Chennai. Bhopal also has the Habibganj Station which is India's first private railway station.
Buses
The Bhopal City Link Limited (BCLL) run by Bhopal Municipal Corporation and Bhopal Development Authority. The BCLL buses are well-connected to all parts of the city. These buses are the most popular way to get around. They are also quite affordable, so, are used by all the student population of the city.
Taxis & Rickshaws
Taxis are also quite popular in the city but they are mostly used by tourists. These cabs are near hotels, train stations, and the airport. Rickshaws are also available to move around in the main city area.
Bhopal's transport systems are very well-managed and maintained, making life easy and convenient for the citizens and students who live in the city.
Entertainment Avenues in Bhopal
You'll never face a dull moment in Bhopal. The city has many tourist destinations but sometimes, you might just want to visit a place where you can relax, unwind, do some shopping, and eat delicious food. And the best place to do this is the malls in Bhopal. Here are the top malls where you can hang out and have a good time.
Located in the most exclusive locality of Bhopal, the mall is the unofficial no. 1 mall of Bhopal. People love to shop here because here, you find a mix of international, national, and even local brands. The mall also has a large supermarket which gives people an opportunity to visit the place daily. There's also some really good food at the mall.
Shop, eat, hangout, and get entertained at Aura Mall. You can catch the latest movie in style and comfort at PVR, or enjoy the best arcade games at the kid zone. Many people even leave their kids at the arcade and head for shopping as the arcade has amazing, engaging games. This place allows you to have the best day, and enjoy delicious foods and ice cream. Aura Mall is the perfect weekend spot.
Hoshangabad's biggest mall is designed to entertain. The mall has a multiplex where you can watch the latest films. If you have kids with you, you are guaranteed to have fun at the kids' zone. There's also a gaming zone for kids and adults. And after many hours of fun, you can unwind and enjoy some scrumptious fast food. Aashima Mall promises endless fun.
But what if hanging out at the mall is not your thing? Well, Bhopal still has many places where you can have a great time, and one such place is the water parks. Here are the best water parks in Bhopal:
This water park is located in the People's Mall. But that's not all. This place is also an amusement park where you don't have to splash in the water to have a great time. However, you should go to the water park first as it has some of the best slides and really clean water. You can cool off and have a great day here.
Though this water park may not be right in the city, it is still just a short drive away. Crescent Water Park is a popular water park in Bhopal. It not only attracts the locals but also tourists from outside. Here, you can enjoy an infinity pool, rain dance, water DJ, Columbus Rides, and many awesome slides. Crescent Water Park is a must-visit!
Kanha Fun City Water Park
Though other water parks are also popular, but this one is hands down the most popular water park in Bhopal. It is crowded throughout the water park season. The public just keeps coming back to enjoy the tube slides, water slides, aqua disco, rain dance, and rollercoasters. Check this place out once and you will also keep coming back.
Famous Sons & Daughters of Bhopal
Bhopal has given the nation many wonderful artists, poets, politicians, economists, sportspersons, actors, and performers. These personalities have made a great name for themselves and the city of Bhopal. Here are some amazing and famous sons and daughters of Bhopal:
Shankar Dayal Sharma – The 9th President of India was born in Aamon, a small village near Bhopal. He became President of India in 1992 and fulfilled his term till 1997. He had an illustrious political career and contributed a lot to the country.
Raghuram Rajan – The 23rd Governor of the Reserve Bank of India was born in Bhopal. He has had an amazing career, and was named in Time magazine 'list of 100 most influential people in the world'. Raghuram Rajan has made Bhopal extremely proud.
Javed Akhtar – Possibly the most famous poet, lyricist, and script & screenplay writer in the country, Javed Akhtar completed his education at Bhopal's Saifiya College. He is a winner of many prestigious awards including Padma Shri and Padma Bhushan.
Aslam Sher Khan – Aslam Sher Khan is a gold medal-winning hockey star who helped the country win gold at the 1975 Hockey World Cup held in Kuala Lumpur. He has also served as a member of the Parliament.
Fatima Bano – The first wrestler to win Madhya Pradesh's Vikram Award, Fatima Bano has made the city, state, and nation proud by wrestling at many events and winning many matches and awards. Today, she is training the next generation of wrestlers in Bhopal.
Annu Kapoor – National Award-winning actor, singer, and TV presenter proudly calls Bhopal his birthplace. This talented man has won the National Award twice – the first for Best Children's Film, Abhay, and Best Supporting Actor for the film Vicky Donor.
Bhopal is an amazing city. From top-quality education to the best tourist spots and lifestyle avenues, this modern city is a place many would like to call home.
If you are thinking of pursuing education in Bhopal Jagran Lakecity University welcomes you with open arms.
Come visit us and our amazing city, you will surely get the best of things in the capital of Madhya Pradesh as it is a city like no other.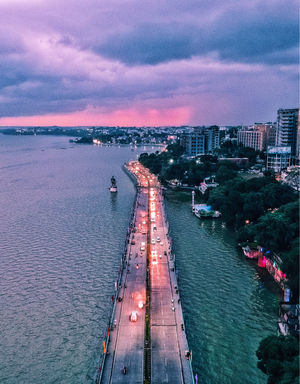 By – Abhishek Mohan Gupta 
Pro Chancellor, Jagran Lakecity University, Bhopal